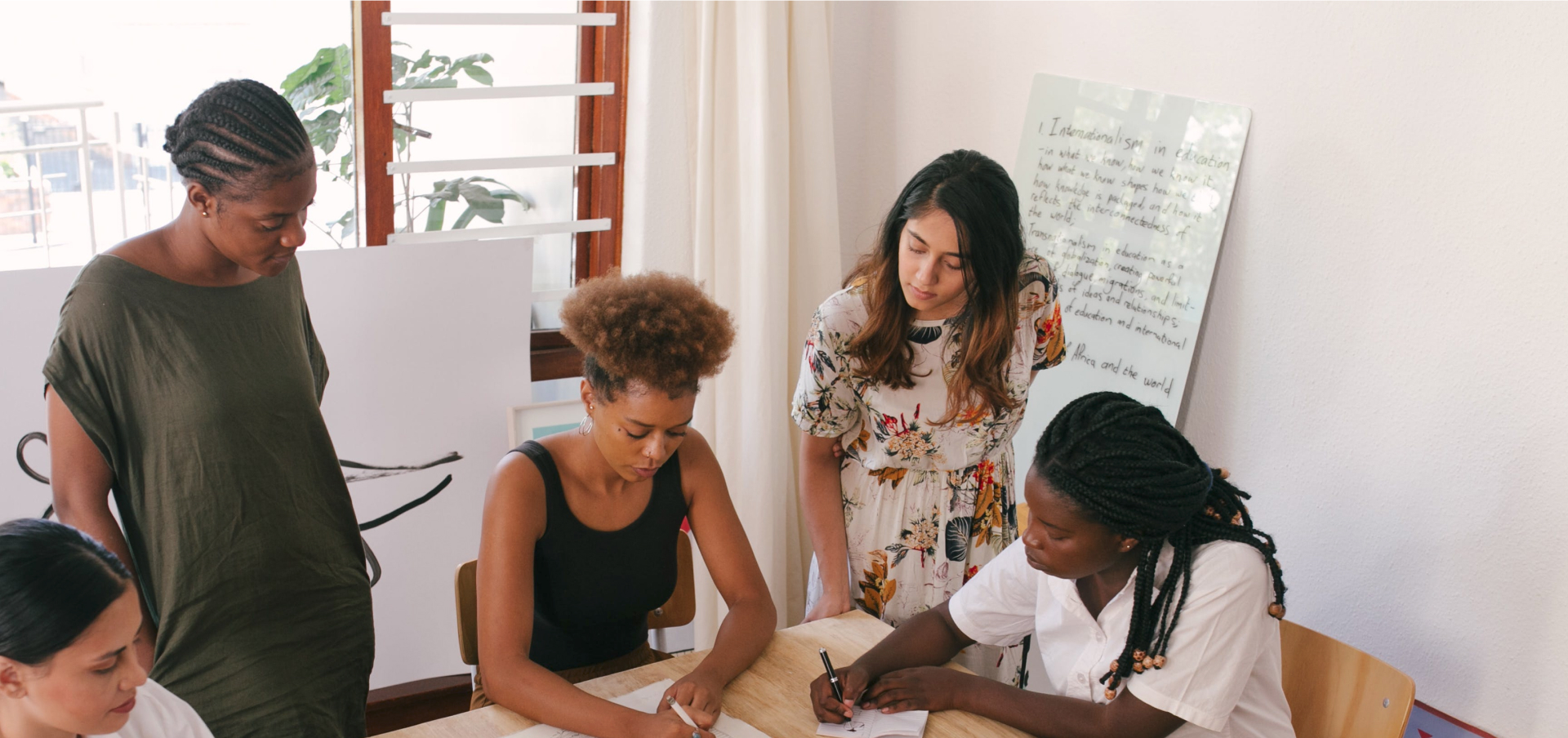 integrate your new employees!
We know that success in a new environment does not mean abandoning your own values and ideas. It means learning new ways of thinking and integrating your values into the new system to achieve the best possible result.
Germany is the Toughest Country to Handle the Basics of Expat Life One of the World's Worst Destinations for Settling In
"One of Germany's weakest points, however, is its Ease of Settling In Index. At 48th place, it lands in the top five worst countries in the world and is among the ten worst-ranked destinations for every single factor. Among other factors, 37% of expats are dissatisfied with their social life (compared to 26% globally), 28% describe the population as unfriendly to foreigners (compared to 18% globally), and 31% have difficulty adjusting to the local culture (compared to 19% globally). Unsurprisingly, nearly one in four expatriates (23%) feel unwelcome in Germany (compared to 16% globally)."

Expat Insider 2022 – The World Through Expat Eyes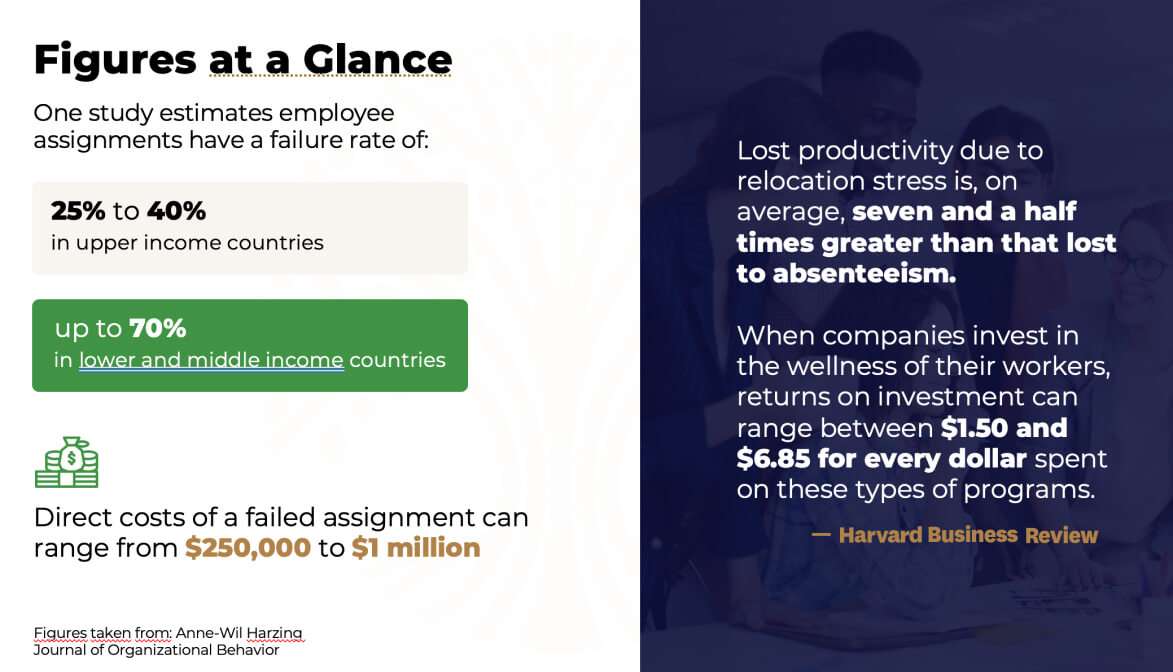 For international specialists and managers
It helps new employees to integrate as quickly and smoothly as possible into the culture, work environment and team of a company.
The goals of Transition Coaching
Supporting the transition from working and living in one culture to a new culture
– Revealing cultural biases that can cause friction in the workplace
– Identifying frustrations that stem from cultural differences
– Reducing friction in communication that arises from cultural misunderstandings
Assisting with the transition to a new work environment
- Understanding the structure of the new work environment
- Aligning personal goals with company goals
- Clearly defining the expectations of the new employer and the employee
Supporting the transition to a new team
- Developing strategies to help new employees cope with demands and responsibilities
Support in developing confidence in the new position
The advantages of transition coaching
Shorter adjustment period and faster performance in the new role.
Intercultural Coaching for Managers to Facilitate
Integration of Diverse Employees
In an ever-globalizing business environment, the ability for managers to understand, seamlessly integrate, and lead employees from diverse backgrounds is not just an asset—it's a necessity. Through this personalized coaching program, managers will be well-equipped to face these challenges head-on, ensuring both individual and organizational success. The focus is on aiding managers in developing skills and adopting strategies that allow them to effectively lead and integrate employees from diverse cultural backgrounds
Key Features of the Coaching
Cultural Awareness Sessions
Deep dives into understanding, appreciating, and leveraging the nuances of different cultures.
Effective Communication Strategies
Learn techniques to communicate effectively with team members from diverse cultural backgrounds, ensuring clarity and avoiding misinterpretations.
Leadership Skills Enhancement
Equip managers with the tools to lead a culturally diverse team, with a focus on empathy, open communication, and understanding varying perspectives.
Conflict Resolution Techniques
Addressing and mitigating potential cultural misunderstandings or conflicts within the team.
Enhanced Leadership Skills: Become a more adaptive and flexible leader, capable of managing a diverse team.

Improved Team Dynamics: Foster a harmonious work environment where all team members, regardless of their cultural background, feel valued and understood.

Increased Employee Engagement: When managed correctly, diverse teams demonstrate increased creativity, innovation, and productivity.
Every new challenge brings new opportunities
Living in a new country leads to many new challenges, especially for accompanying partners who have left their jobs at home. During job coaching, these and similar questions are discussed:
What is my professional orientation and how can I follow both old and new paths? It is not always possible to gain a foothold in the same profession.
What entry opportunities are there and is further qualification possibly necessary?
What can I do and what are my goals?
The search for internships and the accompaniment to offices are also an essential part of the counselling.
Cross-Cultural Integration Program
Why intercultural integration?
If the transition from one country to the next is successful, the accompanying partners in the new country feel strengthened and the employees are more likely to stay longer in the respective company. The cross-cultural integration program helps to achieve this goal.
Moving to a foreign country is often a major challenge. Often, the expatriate has the skills required for the new position. However, if he or she cannot adequately adapt to the new environment, work performance is usually negatively impacted and, in the worst case, employees leave the company. Studies have shown that a large proportion of unsuccessful assignments to another country are due to problems in the partnership and family.
My program is designed to initiate the integration process of new employees and their partners. The training takes place in four phases
This phase addresses the impact of cultural differences. In addition awareness of these differences and their impact on integration in a new country. integration into a new country. This phase also includes training on how to dealing with culture shock.
The goal of this phase is to understand how attitudes (both negative and positive) arise and how they influence behavior.
In this phase, the training provides factual knowledge about the target country.
Phase 4 is about developing skills in areas such as language and adaptation.The focus is on integration into the community.
The goal of intercultural integration is to successfully integrate new employees or their partners and teams so that good employees are retained and remain productive in the long term.
Seamless integration into a new country, culture and community depends largely on being able to communicate freely. From everyday tasks to administrative duties that come with living in a new country, to building social relationships, overcoming the language barrier 1st is key to a smooth transition.
Language Lab offers flexible and free language courses at all levels.
Tailor-made learning concepts help participants to achieve their individual goals. The acquisition of certificates is also possible.